The Connector
by Kelly Clarke
Up a dusty road in the Dundee Hills, past a vintage harvest truck named Furiosa, lies a former hay loft decorated with giant potted plants and framed gold records. Inside, a small group of friends sit with a tall, lanky wine insider named Paul Beck, savoring a private tasting of Nicolas-Jay chardonnay and pinot noirs crafted by a world-famous Burgundian wine master named Jean-Nicolas Méo.
The friendly winery staff pepper the tasting with stories about the creation of this special little place as well as a thorough education on how these remarkable, small-batch wines were made – like a bright, perfume-forward 2020 rosé of pinot noir. "Jean leaves it in the barrels far longer than typical," says Nicolas-Jay's director of hospitality Galen Hegarty with a laugh. "He'll bottle it when it's good and ready to bottle."
A private tasting like this, serious education and serious fun in equal parts, is a key that unlocks the unique flavor and allure of Oregon's Willamette Valley, a world class wine region less than an hour south of Portland.
Many top tier boutique operations like Nicolas-Jay, home to lauded French winemakers and new world upstarts, hide among the valley's fir trees and vineyard-dotted hills like precious gems. But with more than 700 wineries calling this region home in 2021, good luck finding them in the course of a single weekend visit.
The Valley's only wine travel concierge
That is, unless you call Beck, the Willamette Valley's only wine travel concierge.
Beck, who has worked in the valley for more than a decade, plans and organizes private, off the beaten path wine country experiences in the Willamette Valley. Personally catered to each traveler's needs, his itineraries might include a luxe candlelight tasting of outstanding chardonnays in Abbott Claim's breathtaking cellar or a sip of Goodfellow Family Cellars' new vintage five feet away from the gritty operation's fluorescent lit barrels. Maybe he'll arrange for you to share a glass of Ayoub pinot noir at owner Mo Ayoub's own kitchen table. "You'll have to take your shoes off when you enter Mo's house," Beck warns. "That's just his rules."
"I meet people where they are in regard to taste, interest and education," says Beck, on how he chooses where to send his clients. "I only share what I know. And I only share what I love."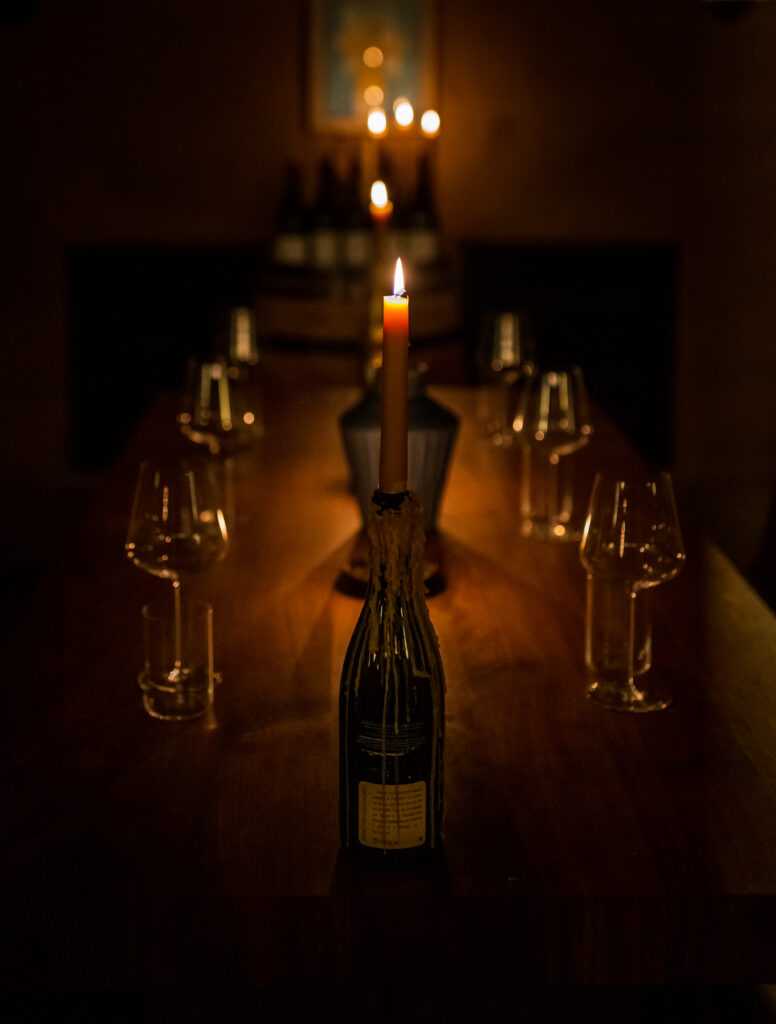 He gives people the experience of 'meeting a local'
"Paul has always been kind of a connector in the valley. He makes time to get to know everyone and he has a really good solid overview of all the other wineries and experiences out there," says Jeanne Feldkamp, who makes sparkling wines in Dundee under the label Corollary Wines with her husband Dan Diephouse. "There's a spirit of collaboration that exists in the valley that goes back to the early pinot growers [in the 1970s]. Paul really has that philosophy in terms of his tours. He gives people the experience of 'meeting a local' that you don't always get with a guide."
And there's no better time to explore the Willamette Valley's wine scene. The valley's beloved pinot noir grape, famously temperamental and tough to grow in large quantities, is enjoying its heyday in cellars and on wine lists across the globe. Wine Spectator's 2020 list of Top 100 wines from around the world included a staggering seven picks from Oregon, all from the Willamette Valley.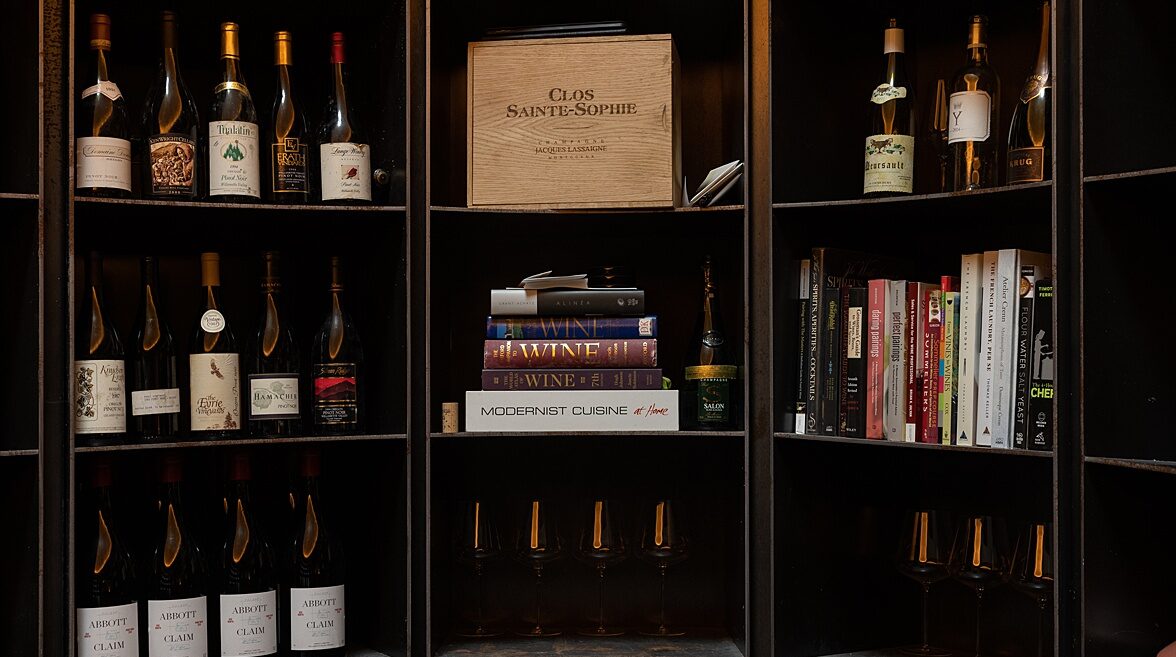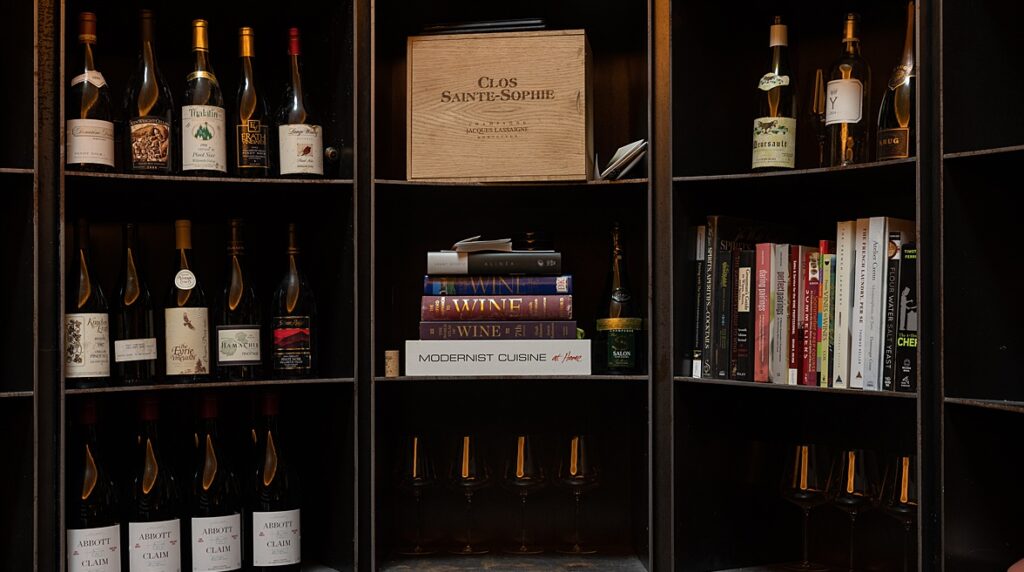 "Quality is what attracts people to the Willamette Valley," says Beck. "Oregon only makes one percent of the world's wine, but we garner around 20 percent of the 90+ point scored bottles in the world. That's pretty amazing. And buyers still only pay $50-$100 for these world class bottles."
Beck's hobby soon evolved into an all-consuming passion
Born in North Carolina, Beck found himself in Oregon by his mid-twenties, leading groups of at-risk teens on week-long treks through the state's evergreen forests as a wilderness youth counselor. He and his girlfriend (now wife) Jess also spent those years exploring the Willamette Valley's back roads and lesser known wineries, befriending winemakers and getting schooled by vineyard staff, building knowledge of the region's pinots and cool weather whites one glass at a time.
Beck's hobby soon evolved into an all-consuming passion. "I thought wine would be a summer job," he says. "That was 12 years ago. I never left." He poured wine in Domaine Serene's Dayton tasting room and led trips for Grape Escape wine tours. He earned his Certified Specialist of Wine credentials in 2012, and now runs Winter's Hill Estate's direct sales program in addition to his Willamette Wine Concierge business.
Beck's concierge services grew out of his longtime habit of crafting one-of-a-kind trips to wine country for visiting friends and family. "I love geeking out with maps and discovering new places. Anywhere I travel – Willamette Valley, Napa, Walla Walla, Rogue Valley, Italy, France –I love the research and the organizational piece of finding exactly what we want to do. I know that's not the part everybody else enjoys," he says with a chuckle. "The concierge business is a way to work with all the wineries that I love going to myself."
Beck's interaction with clients, who are often busy, high end travelers from outside Oregon, depends entirely on their needs. Opinions on the wines of the Willamette Valley are not in short supply. Clients often come to him with an overabundance of options: links to Wine Spectator stories, GoogleMaps prickling with pins marking potential wineries to visit and scrawled lists of spots to hit from well-intentioned friends with varying levels of wine knowledge. Beck's goal, as a reputable valley insider, is to counsel and validate – to separate the stems from the fruit, so to speak.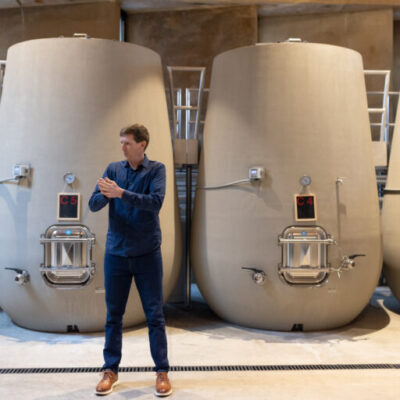 "Give me the info you've gathered. I'm here to be honest with you," says Beck, who loves involved, hands-on clients. "My job is to tell you whether the winery your coworker told you is a must visit is really worth it when you only have a day [to experience what the valley has to offer]. You pay me to save you time."
"S
ee less, experience more
"
Beck's concierge services are a curated process, so prices vary. If you want to drive yourself, sans guide, you can typically get a bespoke itinerary–tasting room reservations and introductions included–for around $300. Add on a guide to drive you through the valley, chosen from a small pool of seasoned experts Beck trusts implicitly, and the price tag is $800 for a full day's experience for two.
"I look for variety, flavor profiles and quality in my experiences –both in wine and winery staff," Beck says. "But, also, proximity. Some people want to explore as many AVAs as possible in one weekend and they'll drive as long as it takes to accomplish that. Other people don't want to spend more than 20 minutes in the car between stops. And that's okay too."
To Beck, the rhythm of a day in wine country is important too. He is not a fan of packed itineraries that amount to a forced bar crawl. "See less, experience more," he says, noting that he typically limits his days to three wineries: two private tastings that allow for educational deep dives paired with a chill tasting room visit. "Relax, you're on vacation. Enjoy the places you've chosen. You're in wine country, it's gorgeous! Live in the moment!"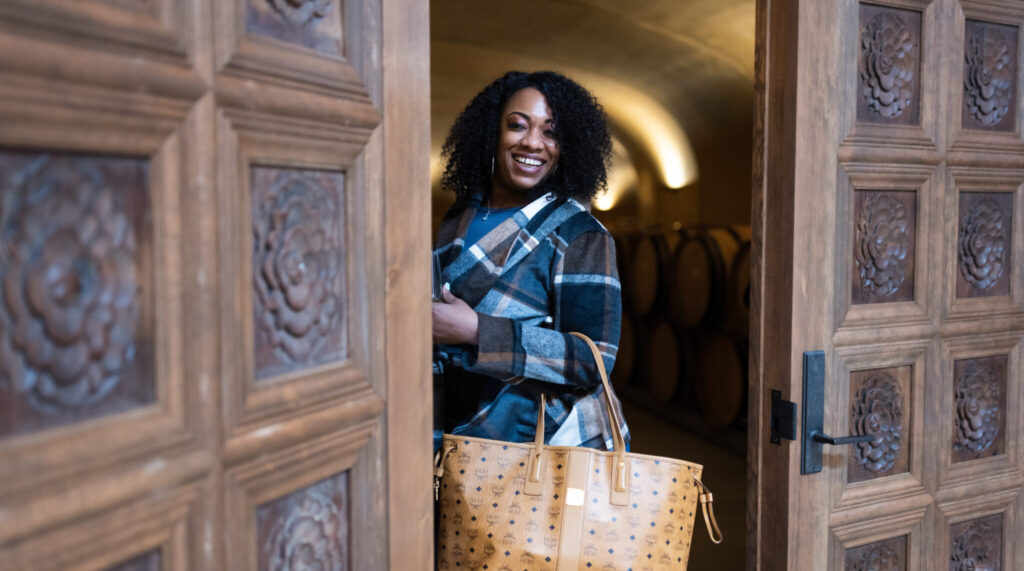 The concierge experience doesn't end at the vineyard fence. By the end of the process, Beck's finished itineraries range beyond wineries to restaurant reservations to lists of hikes in the Columbia River Gorge or Portland museum recommendations; whatever the client shows enthusiasm for. "I end up being a full-fledged travel concierge," he says. "And I love that."
"It's fucking delicious is what it is"
As that private tasting at Nicolas-Jay comes to an end, Beck settles in with a sip of moss-scented Nysa Vineyard pinot noir and explains why sharing this wine world means so much to him:
"Winemaking is all about the people for me. If you give the same grapes to two people, each will make a totally different bottle because he or she looks at [the craft of winemaking] in a slightly different way," he marvels. "If you taste a wine from a particular vineyard you're getting a snapshot of that vintage, the year's weather, the personality of the winemaker, the [spirit] and history of the vineyard itself. Everything. Nothing else you eat or drink will ever taste the same as what you are enjoying at that particular moment. My goal is to share that unique experience when I create an itinerary for clients. I want to show them what's exceptional about the Willamette Valley."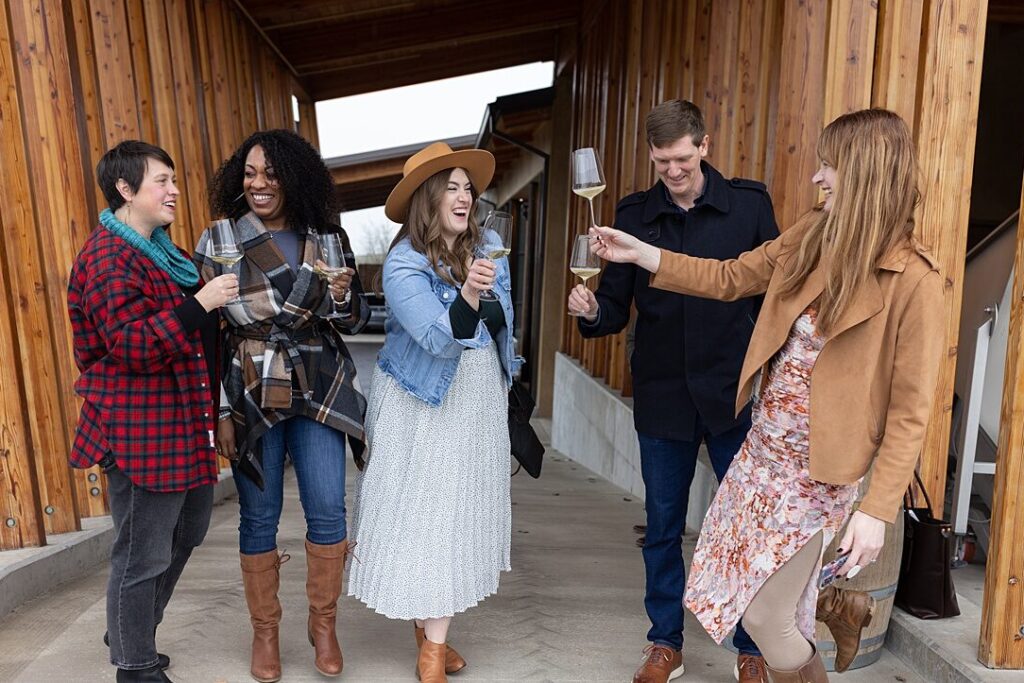 As his finishes his reverie, Beck watches as one of his happy guests struggle for a sommelier-approved word to describe the pinot they're drinking: "It's fucking delicious is what it is," he chimes in. Then he nods to the group, a bit apologetically, as they explode with laughter: "This is the point when people usually realize, 'Oh, Paul's wine tours aren't like other tours,' he says.